About the Group
The Adent Group is the first network of dental clinics with a national presence. In 2022, we reached the milestone of 25 years in business.
Throughout our history, the Group has been able to take into account changing lifestyles and adapt to the rhythms of patients by offering them extended accessibility: extended hours during the week and at weekends, ideal location of dental clinics in places where people live and work, and all dental care available under one roof. Our dentists and dental hygienists also provide care for the whole family, adults and children.
Key figures :
dental check-ups per year
A pioneering vision
Adent Dental Clinics was founded by a Swiss dentist, Philippe Gerber, a pioneer in his time, who had the ambition to provide patients with high quality, modern and accessible dental services. The first dental clinic opened in 1997 in a shopping centre in Ecublens followed by the first dental laboratory, now renamed "Labo 3D | Digital Dental Design", in 2004.
Over the past 25 years, Adent has evolved with the times and has become the first company in the dental sector to have a national presence.
Since its creation, Adent has continued to strengthen its presence. Maintaining its operational management in Lausanne, the Group is guided by the following values: benevolence, excellence, innovation and ease. It has built a reputation as a leader in the industry, offering a complete and professional range of dental services under one roof for optimal overall treatment: orthodontics for adults and children, periodontics, dental surgery, dental hygiene, general dentistry, pedodontics (dental care for children), dental laboratory.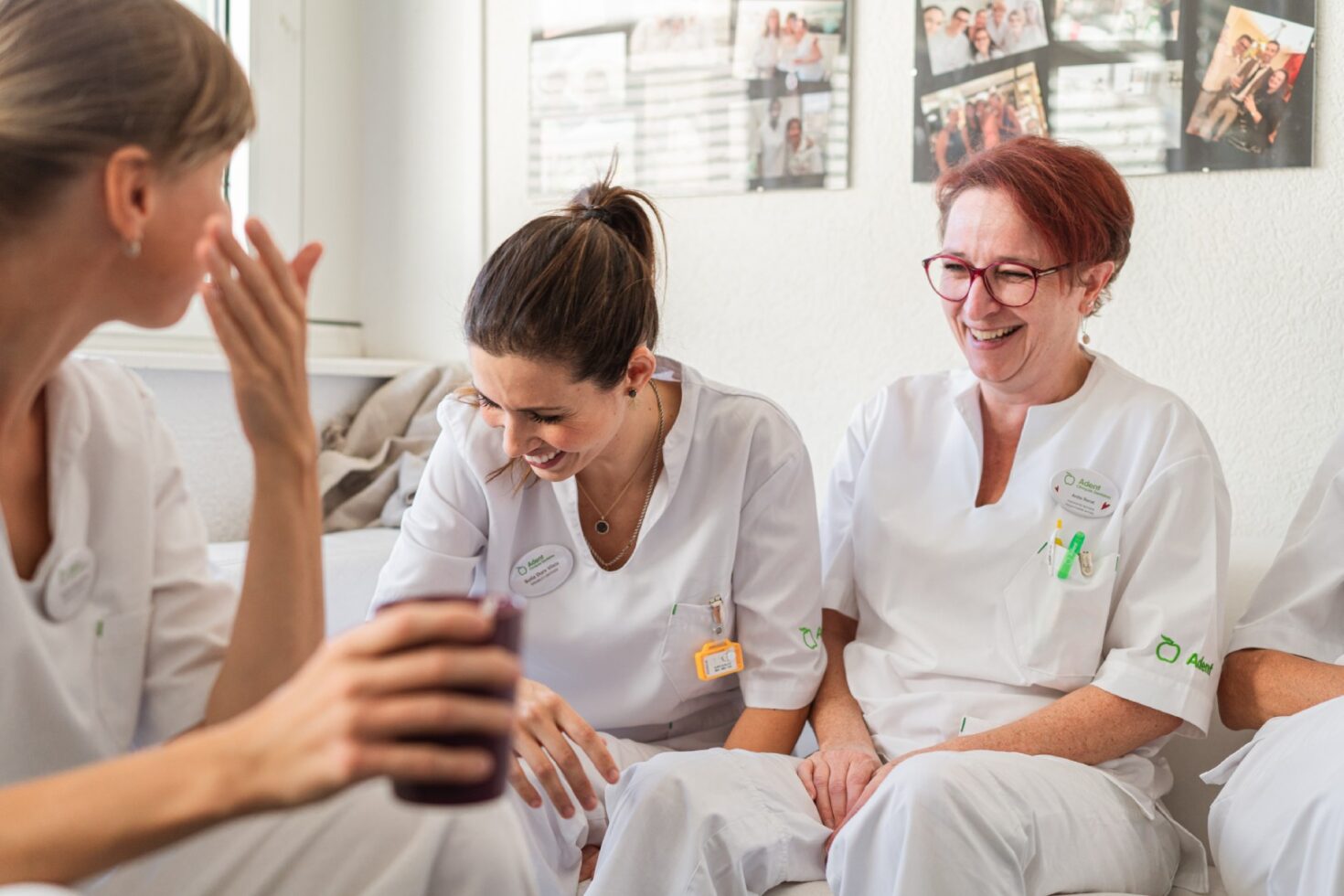 Our mission
The mission of Adent Dental Clinics is to make dental care more comfortable, modern and accessible for both patients and dentists. The Group's dental clinics offer a multidisciplinary approach and allow your treatment to be carried out in the language of your choice. Extended opening hours and "emergency" hours are also set aside daily in all our dental clinics.
The wealth of the Adent Group is thus drawn from the teams, from the Adent network and from the trusting exchanges established with patients.
Our approach and our actions are driven and guided by solid values.
Our values
Kindness
We make every effort to ensure that patients feel comfortable and confident: at reception, during treatment and in all interactions. In addition, we maintain an atmosphere of mutual respect within our teams, conducive to growth and serenity.
Excellence
We are professionals and apply the highest quality in everything we do to maintain our reputation. We seek the best balance between the interests of our patients, our colleges, our partners and our investors.
Innovation
We deploy a logic of continuous improvement to increase our patients' satisfaction. This ensures that we are at the forefront of progress and have the best tools, processes and a stimulating working environment.
Ease of action
We actively strive to be the best possible partner for our patients, offering a full range of services, accessible to all, throughout Switzerland through our network of clinics.
Management
With more than 27 dental clinics, 6 dental laboratories and more than 500 employees, the Adent Group is today part of the European Dental Group.
The administrative headquarters are located in Lausanne and employ over 35 people. If you have any questions, please contact the relevant department.
You will find all our contacts below:
Group contact details
Adent Cliniques Dentaires
World Trade Center
Avenue Gratta-Paille 1
1018 Lausanne