Discover the technologies of the Adent Group!
As the leading dental group in Switzerland, Adent's mission is to be at the forefront of new technologies, with one goal in mind: the well-being of the patient and the practitioner.
Today, fear of the dentist is no longer an issue, as science has made it possible for us to provide you with pain-free and minimally invasive treatment.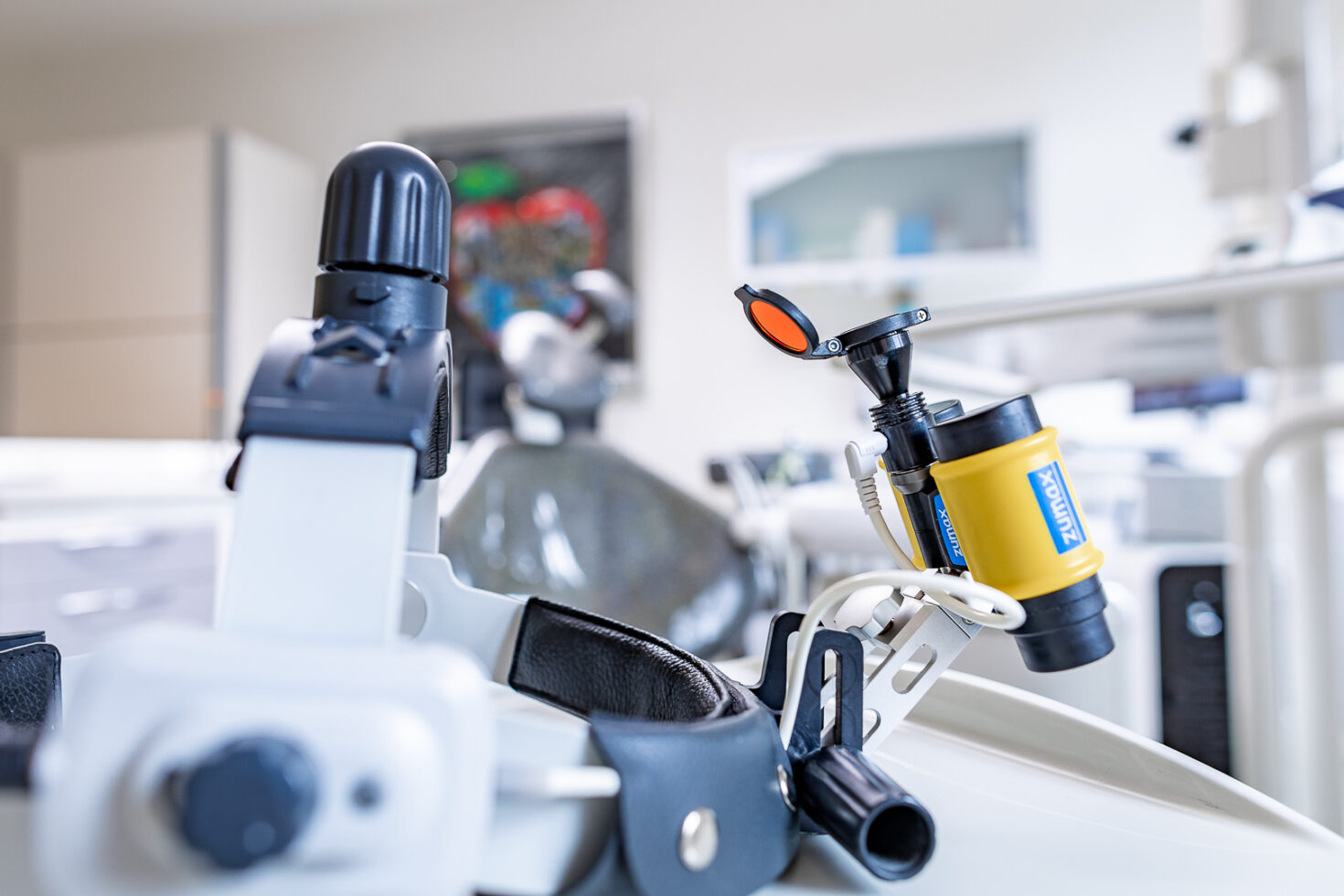 OPTICAL MICROSCOPE
Adent uses the latest technology in the field of dentistry to ensure optimum results and comfort in caring for its patients.
The use of an optical microscope enhances the overall visibility of the very fine details associated with a tooth that are not otherwise visible to the naked eye, thus improving the precision and quality of dental treatment.
CEREC®
Your dental crown in a single session.
This dental restoration method produces a custom-made dental crown in a single session. The ceramic crown is produced by means of a combination of several computer-assisted technologies (3D photography and manufacturing assisted by computer program).
INTRAORAL SCANNER
This technological aid scans your teeth and then displays the image on a 3-dimensional screen.
The quality of dental care is improved by the integration of digital technology into the procedure. The digital scanner takes highly accurate dental impressions seamlessly and naturally.
3D RADIOGRAPHY
Hundreds of clear, accurate images obtained from a single X-ray.
This makes it possible to view the mouth from various angles, enhancing understanding and optimising interpretation and treatment.
INTRAORALE CAMERA
This digital technology detects cavities painlessly.
The intraoral camera has the advantage of pain-free detection of cavities. It is also used to help detect open or emerging carious lesions above the gum. X-rays are replaced by a digital imaging system.
If you are interested in any of these technologies?
check with the reception desk to make sure that the technology is available at the clinic of your choice.
Find my clinic